A good perch can make a cat feel safe, secure and confident at a higher elevation, with better viewpoints of the house. It can also have scratching posts for their energy. Picking the right perch for your furry baby can be easy.
What is a cat perch?
Cat perches allow cats to get off the floor and have a higher advantage point in their home. It's a natural instinct for cats to want to be higher up so they can escape from dogs, other pets and young children that may scare them.
Cat perches can vary depending on the style and brand. Some cat perches attach to windows or mount on the wall. Others are simply assembled as free-standing perches.
Looking out the window can serve as entertainment and having a scratching post can give them an outlet for their energy. Many perches also have built-in toys that can help keep kitties occupied during the day. A good cat window perch can provide cats with a place to both play and rest—two favorite activities for cats.
How much weight can a cat window perch hold?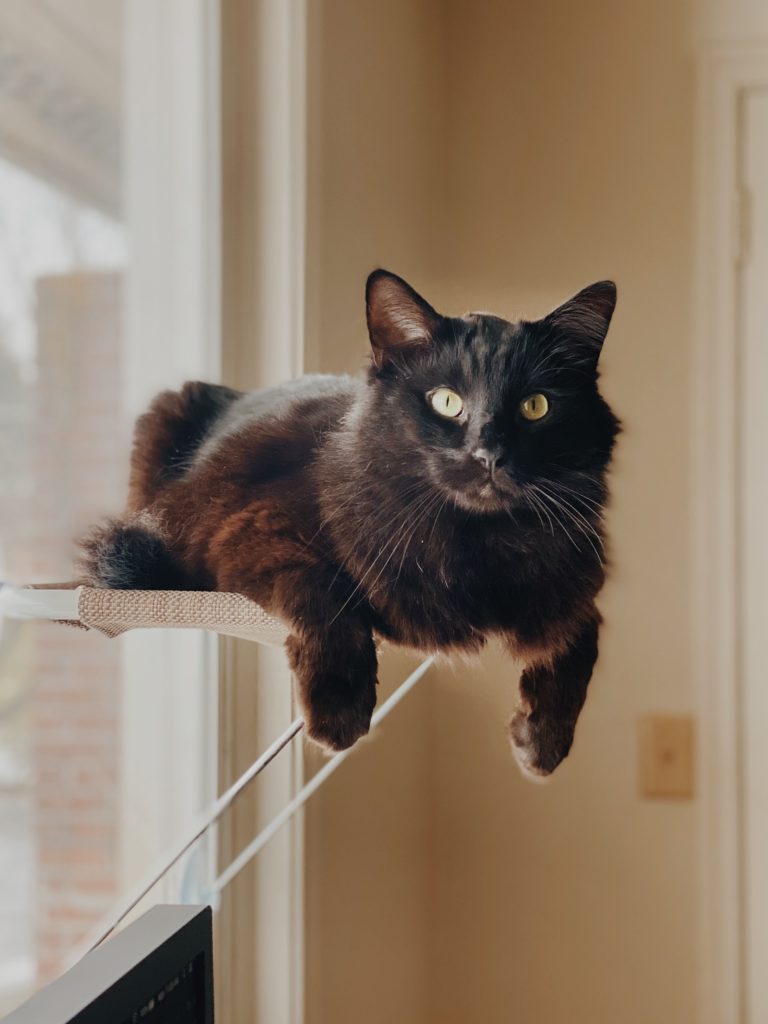 Each perch has its own weight limit, so it is important to check the packaging, read the instructions and install in accordance with the manufacturer's guidance.
Most cat window and wall perches can hold up to 50 pounds; however, it depends on the material used to install them and what structures they can attach to. Some window perches just use suction cups to mount to the window and can hold up to 40 pounds. But mounting wall perches into wall studs gives them the highest stability possible.
Bigger kitties (AKA Chonky cats) may be safer on a floor perch that is balanced and not reliant on mounting to walls or windows. These perches can hold from 60 to 80 pounds and are designed for multi-cat homes. Having a floor perch also allows you to easily move the perch around, but it can be secured to a wall for more stability, if needed.
What is the best cat window perch?
Check out some of our top cat perches: